Red Clay Graphics Studios, Inc. was founded in late 2014 by a sibling design team with more than two decades of design experience between them. Since its inception, Red Clay Graphics Studios, Inc. has hit the ground running providing products and services to the South Georgia area.
Depending on word of mouth and quality of service to prove the founding concept that good work speaks for itself, Red Clay Graphics Studios, Inc. has continued to steadily grow in knowledge and expertise through our ever broadening customer base.
IMG_1757_edited
IMG_4761_edited
IMG_3885_edited
_MG_5633_edited
IMG_20150619_160216328_HDR_edited
_MG_5579_edited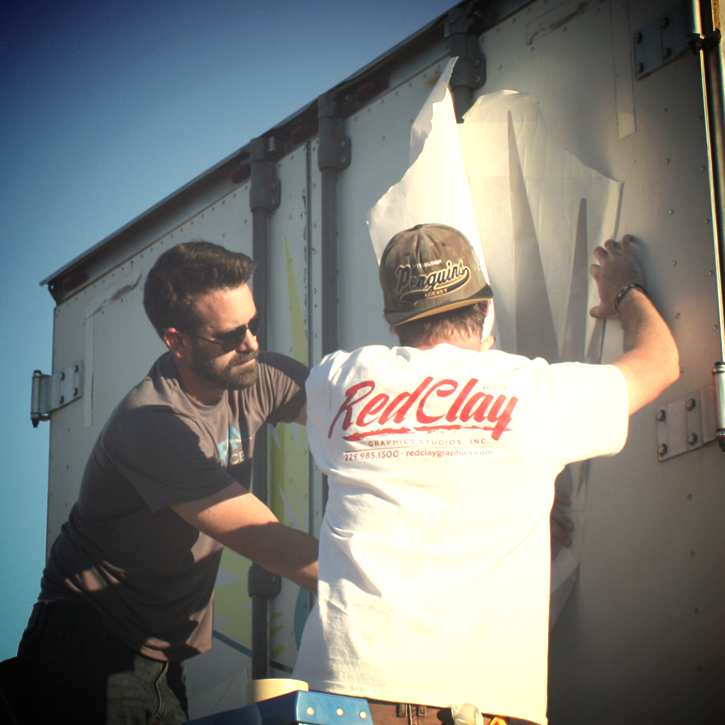 IMG_6204_edited
IMG_4565_1x1
On the surface, Red Clay Graphics Studios, Inc. is a sign shop, manufacturing signs of all shapes, sizes, and types. However, we are also designers and innovators.
With the ability and knowledge of how to print on more than just vinyl and how to work with metal and wood, we are capable of creating custom graphics and manufacturing solutions that apply to more than just signs. We can install two-dimensional graphics on walls, windows and floors, but we can also manufacture three-dimensional installations that are both eye-catching and functional.
We are accomplished photographers, videographers, editors, musicians, marketing and brand strategists, painters, wood workers, and more.
If you have a need, chances are that we can help.
Co-owner and President of Red Clay Graphics Studios, Inc.
Erin brings to the company a B.A. in Arts and more than a decade of experience in graphic design. Besides being a team leader to Red Clay, Erin also serves with several local community organizations, including the Colquitt County Arts Center, the Moultrie Junior Woman's Club, and Leadership Colquitt County with the Moultrie Chamber of Commerce.
Co-owner and Vice President of Sales
Gene is responsible for adminstration, marketing and sales for our shop. He has over 30 years of extensive international experience in marketing, trade shows (over 200 attended) and sales. This experience uniquely qualifies him to assist our clients interested in creating new or updated corporate profiles and promoting their identities/activites successfully. Gene is a longtime resident of Moultrie, GA and the VERY proud Father of the majority owners.
Production Assistant
Caleb has been a great addition to the Red Clay Graphics team, focusing on production and installation. Caleb brings with him years of experience in cabinetry, painting, sandblasting, and more. With a keen eye for quality and a dedication to craftsmanship, Caleb helps to ensure that every product that leaves Red Clay Graphics is above the customer's standards.